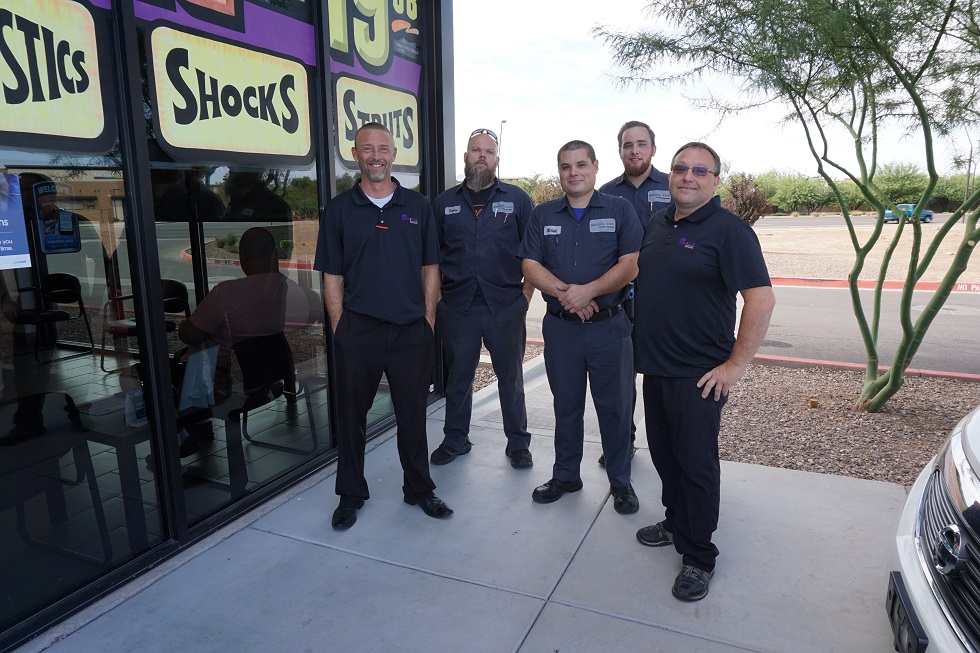 What to Look For in an Auto Repair Shop
Your vehicle is an integral part of your livelihood. As a mechanical machine you use every day, it is inevitable that parts are going to become worn or even worse, an unexpected event may occur, such as a piece of debris causing malfunction. The possibilities are unfortunately endless, and it can be extremely stressful when faced with a dysfunctional vehicle…but it doesn't have to be! At Greulich's we have been doing this for a long time (since 1977, actually) and there isn't a situation we haven't seen. However, we know this is not most peoples' area of expertise (you've got your purpose and we've got ours!)…so, we gathered our experts into a room and came up with the top most important things to look for when choosing an auto mechanic.
Finding the Best Auto Mechanic
1. Recommendations
The first thing you should do when looking for a mechanic is to start with the people you trust most…friends, family and others who have been in your current situation. We understand there is nothing more trustworthy than someone who has experienced something first-hand. Read the company's Google reviews, check out the company's Facebook page for recommendations, and visit the company's website.
2. Convenience
Convenience is defined as "the state of being able to proceed with something with little effort or difficulty." Who doesn't want that! Your vehicle is already not working, why make it harder on yourself? A good auto shop will go to great lengths to make doing business with them as frictionless as possible because it means they CARE. Do they offer a clean waiting room with complimentary refreshments and seating so you can wait for your vehicle? For longer services, do they keep you updated on the status of your repair so you can plan your day(s) accordingly? Do they have an after-hours key drop, so you can bring your vehicle to the shop when it's convenient FOR YOU? Do they have the proper relationships in place to get replacement parts quickly? All these things mean you're looking at a repair shop that cares about you and your time.
3. Credentials
Automotive repair is a complicated and complex process. There are over 30,000 unique parts in the average vehicle, and it takes special training to learn how they all work and how to identify an issue when there is one. A combination of years of experience as well as industry certifications strengthen your mechanic's knowledge of all kinds of vehicles and potential issues. Qualifying organizations, such as the National Institute for Automotive Service Excellence (ASE) provide tangible proof of formal education on the mechanics of your vehicle. Look for a company that is certified by a credible automotive institute.
4. Cost
Sometimes the elephant in the room, cost is the first thing most people think about when something on their vehicle goes wrong. No matter what repair shop you go to, two things factor into the total cost: parts and labor. a. The higher quality part, the higher the cost and vise versa. Before determining where to take your vehicle, you should consider the quality of parts that repair shop uses. Most shops can order different brands of parts based on your budget. b. All repair shops are going to charge for labor just like any service-based company does. The product is their knowledge, expertise, and TIME, hence why an experienced and certified technician is important and worth paying for (see Credentials section above). This same concept is also why we don't get free baby sitting or free maid service (wouldn't that be nice!). Bottom line…before choosing a mechanic, you should always consider if your priority is low cost or high quality or somewhere in between because there are auto repair options that sit all along that spectrum.
We hope these tips help relieve some of the anxiety around choosing an auto repair shop. It is our mission to make it as easy as possible to do business with us and that starts with making your choice of where to go an easy one. Greulich's has been providing top-quality auto repair for over 43 years and we are determined to prove how stress-free automotive repair can be. Visit our website to locate any one of our 15 Valley locations. You can easily schedule a service online or simply walk into any one of our stores. An ASE certified technician is waiting to help.